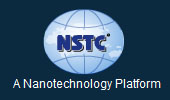 Nano Science & Technology Consortium
Consulting . Research . Outsourcing . Technology
---
---
STEM Tools
The STEM TOOL enables the students to build the science models and understand the activities on their own beyond the classrooms as well.
If children learn science in playful manner, their affinity towards science will remain increase in their life. Playing with science based kits will develop their knowledge about facts.
Science kits provide necessary intellectual challenge to growing brains and sense of achievement. With the help of this Kit student can enhance knowledge towards practical aspects of science. The STEM Includes: Science Educational kit for students from class 5th to 12th & Science Experimental Kit for High school & above grader students.
Science Educational Kit
Science Educational kit comprises of simple and interesting practical experiments, targeted for upper elementary level students, to create interest within them for this amazing subject of Science. This educational kit is a Do it yourself exercise with detailed description of the procedure. However, it can be done as a fun group exercise within classroom with the proper guidance of your teacher.
These experiments were developed with the aim of making new technology easy to explain to school children. In order to achieve this, they should not, as far as possible, pose any danger and it should be possible to make them understandable with just the relatively simple basics of life sciences.
Details of Educational Kit
Worlds 1st Pen based electronic circuit maker
Draw circuits on paper and PET film
Kit Contains Circuit Drawing Pen, Circuit easier, LED's, Batteries and many other things to support learning and creating applications
For complex circuits , Printer cartridge available through which circuit printouts can be taken on paper / PET film
Science Experimental Kit
In this experimental kit we provide a Millifludic Devices for high school to higher grader students by which they can use this kit for conducting various Physics, Chemistry and hundreds of other experiments with ease, accuracy, cost effectivity and with no risk/hazards.
Lab on a Chip
A lab-on-a-chip (LOC) is a device that integrates one or several laboratory functions on a single chip of only millimeters to a few square centimeters in size.
"High school & Higher grader students can learn about physics and chemistry of fluids in small scale, Lab-on-a- systems"
Laboratory on Your Hand